Order our album!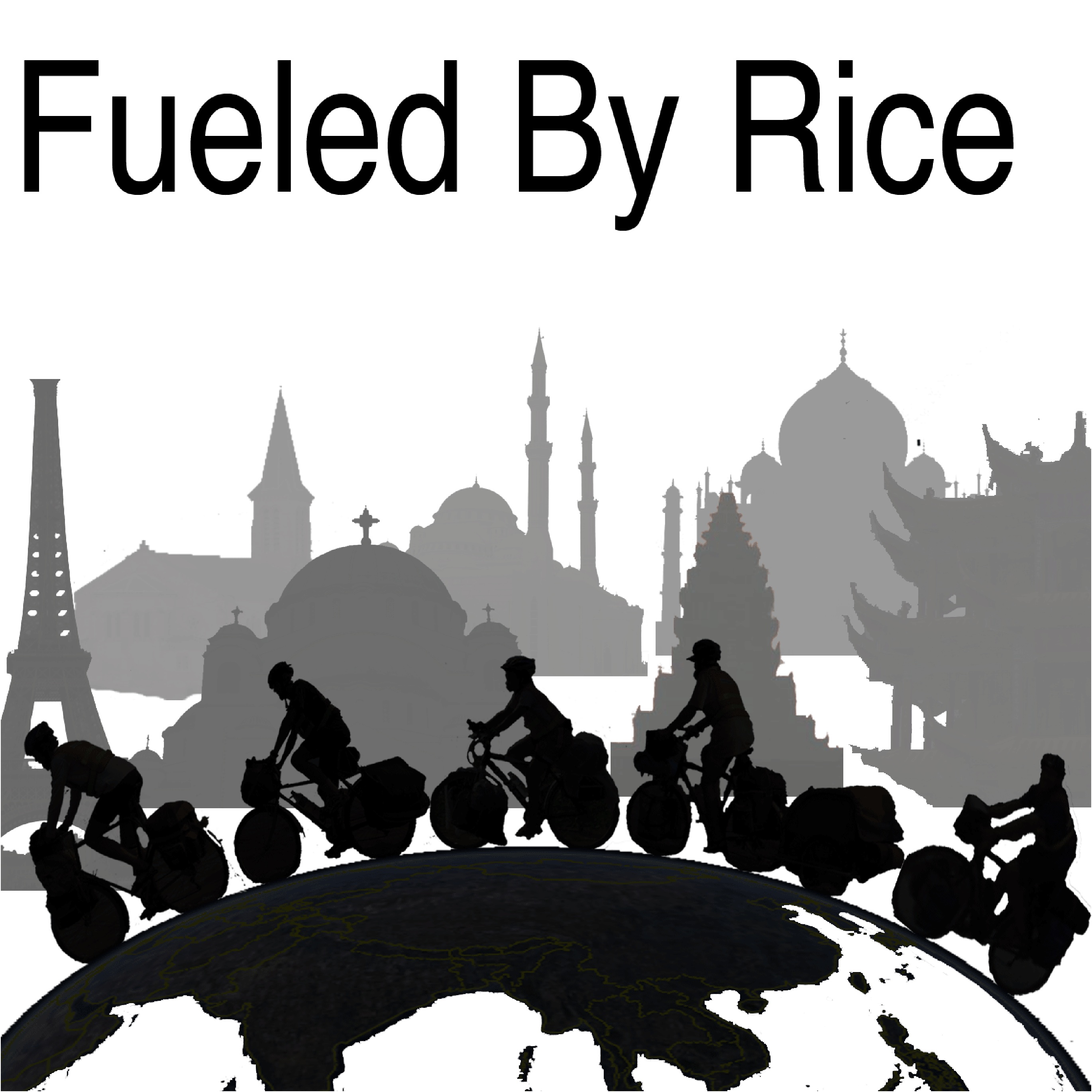 In November 2008 at Resound Studio in Fergus Falls, we recorded the music we wrote during the trip. Eric, our super-cool recording professional, mixed and mastered the tracks. The CDs are now ready to be sent out. Order a copy here.
Our Progress:
View Larger Map
What We're About:
We are five recent grads from the College of Saint Benedict and Saint John's University looking for adventure and a more intimate acquaintance with the people of the world.
On September 16th of 2007 we biked out of Beijing and began a trek across Asia. We crossed the Eurasian continent and arrived in Paris on October 15th 2008. We then biked to Minneapolis after flying to Chicago. In Minnesota we recorded an album with our original music and gave presentations about our experiences at area universities, churches, public libraries, and schools.
Along the way we biked through rural areas and played music in villages. We saw that the people in these areas have a lot to teach us, and that this style of bike trip provides ample opportunity for spreading international good will on the local level. We also street performed in mid and large-size cities in Europe. In both rural and urban areas we advocated reducing carbon emissions and living slower-paced, more enjoyable lives. In addition, we coordinated fundraising for charities we learned of as we biked through different countries. For more information about our sponsored charities, please click here.
To read more about our reasons for going on this trip, please see our
Mission Statement
.
About this site:
Throughout the duration the trip we updated this website with our experiences. By reporting back what people we meet along the way have to say, and our experiences with them, we hope to provide a more intimate and personalized view of Asia. We encourage all interested to follow our progress and read about our experiences with the people we meet. Best when viewed with Mozilla Firefox.
What's Up With the Funky Characters?
You may have noticed small amounts of strange looking characters in our navigation menu, and more strange looking characters on our blog. This isn't the latest computer virus, but only Chinese. In order to make it possible and interesting for Chinese folks to also follow our progress, read about our experiences in their own country, and gain perspective on what Westerners think, we have attempted to translate this site into Chinese. So don't worry. In fact, if you want to make it possible for your computer to correctly display the characters, please click here and follow the instructions accordingly.