Deprecated
: preg_replace(): The /e modifier is deprecated, use preg_replace_callback instead in
/var/www/html/0708.fueledbyrice.org/public_html/blog/wp-includes/formatting.php
on line
74
We crossed the German-French border at Wissembourg Oct 2 2008.  Being right on our route west from Heidelberg, we spent an afternoon and camped in Climbach, a small village in northeast Alsace (a region that has gone back and forth between France and Germany - well, Prussia and the Holy Roman Empire among other names present day Germany has had - over the centuries and is abounding in beauty with fertile rolling green hills mixed with forests and farm fields) just west of the Rhine Valley where my great great great grandfather, Peter Ehresmann, lived before emigrating to the US near 1870 as a 21 year old.  This was my 2nd visit to my ancestral roots, an honor and a blessing; something many Americans would like to do, but is often buried low on their "to do" list.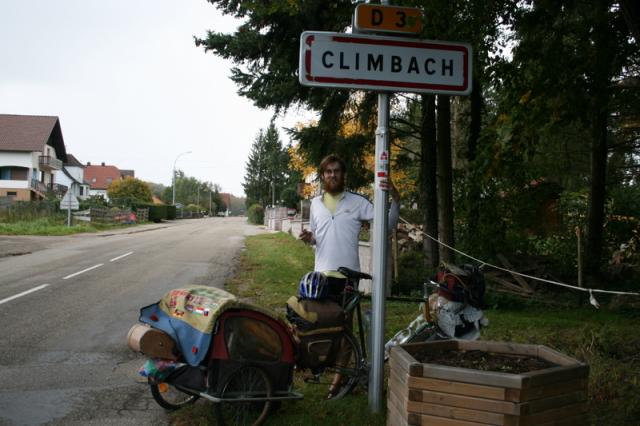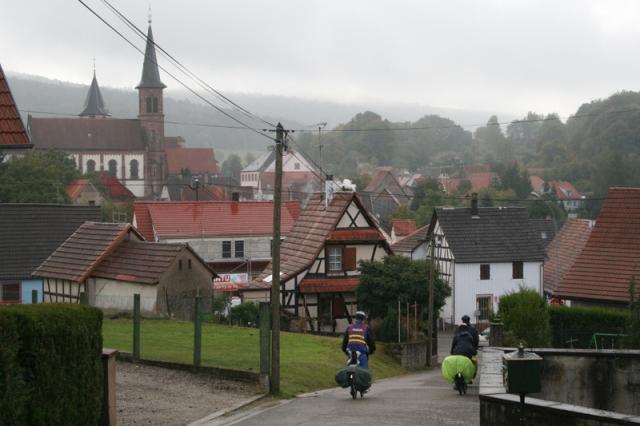 Almost as soon as we entered Climbach, we met Mr and Mrs Wurtz and their daughter out for a walk, who happen to be greatly interested in Climbachian history.  Stopping to ask them about a post office I mentioned my Ehresmann ties to the village of 500, and they immediately sprang to life.  They excitedly talked with me (Mr Wurtz translating his wife's local dialect, a mix of German and French) as I told them of my parents' and grandparents visit in 1985 and my own previous visit in 2002 while studying abroad in Germany.  Mrs Wurtz, a native of Climbach, eagerly went to speak to Mr Lorentz on my behalf, the expert village historian who lives across from the Catholic church who oversees the village's historical records, to learn about the Ehresmann ties.  Interestingly Mrs Wurtz's maiden name is Urlacher, which is the name of the wife of an Ehresmann man (likely Peter's father) living in Climbach in 1886 whose family donated money to build a stone crusifix monument "For the honor of God" (written in German) with both Urlacher and Ehresmann names written on it which I had found before in 2002 - a familial connection!  Amazing.  It was the kind of thing one dreams of happening when going back to your roots.  The Wurtzs accompanied me to the stone monument after a stop into the Catholic church where they were married.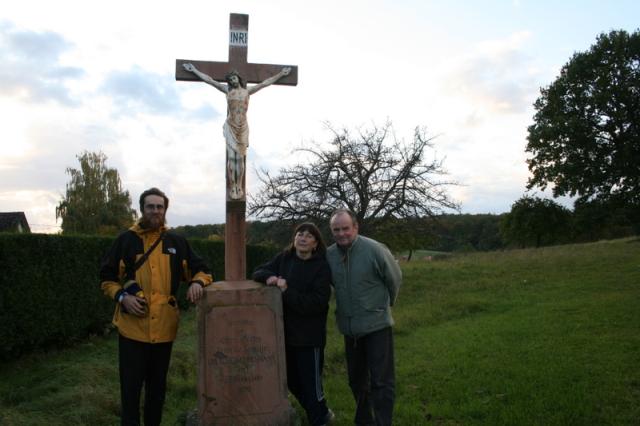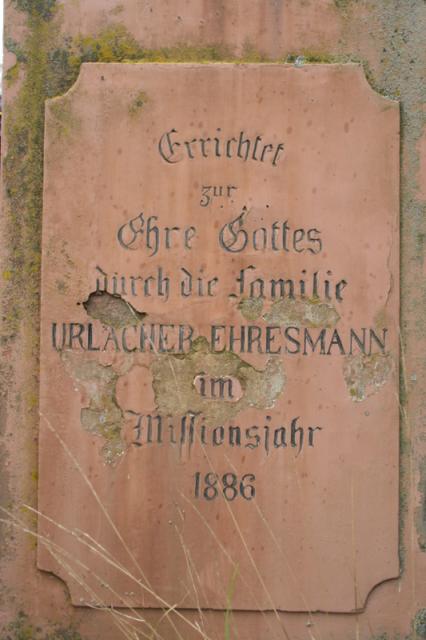 We wound up camping near the famous ruins of the 12th century Chapel of the Virgin Mary overlooking the village.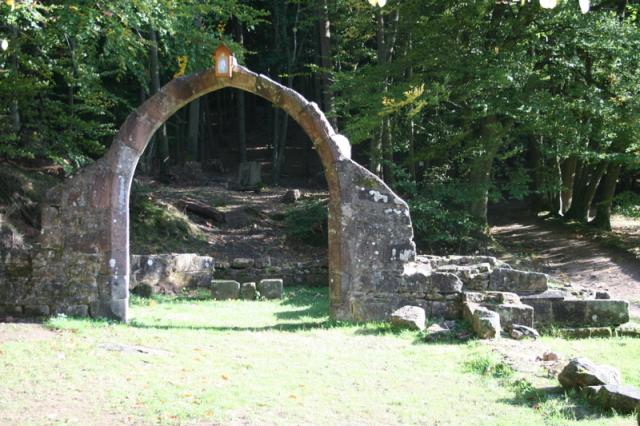 Although beautiful, that evening our fireside time was cut short when the German rain that fell on us every single biking day in Deutschland found us even across the border.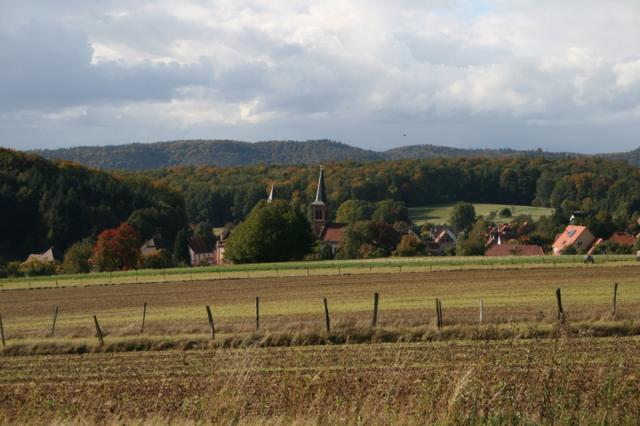 view from our campsite before the rain